Enabling Better Informed Business Decisions
Are you not receiving timely, accurate, and consolidated information from all your departments?
Have you stopped relying on particular reports because you no longer trust them?
Do you have two or more critical software systems that can't communicate or share data with one another?
Do you know you need to upgrade systems, but don't want to spend a fortune?
Arne Huse Consulting can help!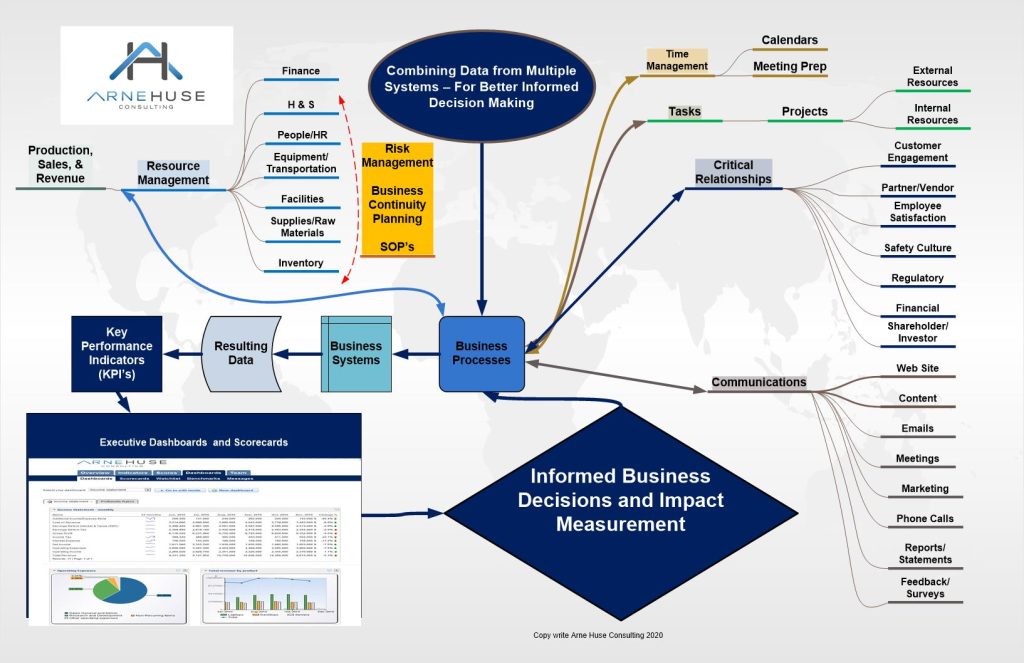 Specializing in evaluating and customizing new or existing client processes and systems - to better match your needs
Over Fourteen Years Experience Customizing MS Dynamics/CRM
I have designed and implemented Microsoft Dynamics for many different purposes and industries since the original version:
A full order management system
A fully automated single-question survey solution
Church management solutions
Various agricultural firms
Industrial safety and training
Non Profit organizations
and more
Independence and Flexibility
Arne Huse Consulting does not sell software to clients, or benefit financially in any way when clients purchase software we recommend. All software solution recommendations are made solely to serve the best needs of our clients, and we avoid all potential conflicts of interest in dealing with software vendors. Software solutions used internally by Arne Huse Consulting are purchased at standard rates.
Business First, Technology Second
"Automation makes bad processes move faster"
I spent years in sales and business management before I customized my first software solution- specifically to assist my own business processes. Our primary goal with clients is to ensure their business processes are in line with company objectives, then (and only then) evaluate if software can make those processes more efficient.
Expertise
While we can work with virtually any software, we have had extensive experience with:
Microsoft Dynamics CRM/365 (Every version since 2008)
All MIcrosoft Office Products
All Google Products
ZOHO CRM
ZOHO Online Forms
Reporting and Dashboards
Church-Based Solutions
Game Theory application in Business
Non Profit sector finance and reporting
Agricultural Processes
Single-Question Surveys
ERP Software Evaluation